Anti-freeze wiper trays
Liquid to clean the windshield
Concentrated cleaner
Descaling action
✓ Disponibilità immediata su
It is a complete product, capable of providing an apparently simple service but in reality of fundamental importance for safety purposes.
His name is CRISTALBEL. We are talking about a liquid to clean the car windshield, a function that performs flawlessly.
Cleaning the car windshield is an important practice for a perfect view on the road, and Cristalbel by Ma-Fra is the ideal product.
CRISTALBEL is a complete detergent:
concentrated (it takes very little to get an optimal result) and suitable for all seasons, therefore able to withstand even low winter temperatures (does not freeze down to –25 °).
Its particular formulation completely eliminates that annoying hopping of the wiper blades on the windshield and that "noise" that often accompanies us.
CRISTALBEL, thanks to its anti-limescale action, keeps the supply circuit clean, eliminating any encrustation and preventing future formation.
During use its pleasant scent also increases the "quality of life" inside the passenger compartment.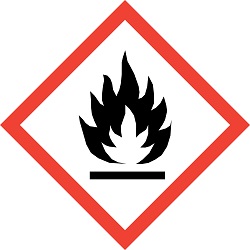 [wCod:H226][wCod:P102][wCod:P210][wCod:P403+P235][wCod:P501]