Winter antifreeze
Concentrated cleaning liquid
Eliminates traces of smog from car windows without leaving streaks or halos
It does not freeze in the windshield wiper chamber
✓ Disponibilità immediata su
Cristalbel Artic -70 by Mafra is a perfumed anti-freeze concentrated detergent liquid for windshield wipers, ideal for winter and low temperatures. Cristalbel Artci -70 is a degreasing and anti-freezing detergent for the windshield and rear window of the car.
Cristalbel Artic -70 has an excellent cleaning effect, eliminates traces of smog from car windows without leaving streaks or halos. It is safe on paints, softens and does not crack the rubber parts of the wiper blades, thus allowing perfect visibility while driving. Its innovative formula allows you to melt the ice on the windshield and rear window formed during the night, while sitting comfortably in the car, without having to resort to a scraper to scrape off the ice with the risk of ruining and scratching the glass.
Safe on the brushes, Cristalbel Artic -70 will facilitate the sliding of the wipers on the glass thanks to its lubricating action, making the brushes silent and performing. Cristalbel Artic -70 does not freeze in the wiper chamber and leaves no residue in the circuits, thus avoiding their clogging.
Used neat its freezing point is -70 ° C. Diluted 1: 1 with water the freezing point will be -35 ° C Diluted 1: 3 you will get a freezing point of -18 ° C Maximum recommended dilution 1: 6 is equivalent to a freezing point of -6 ° C.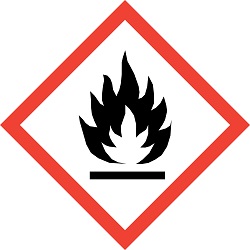 [wCod:H225][wCod:P102][wCod:P210][wCod:P233][wCod:P302+P352]