PROTECTIVE REVITALISER WITH POLARLITE® FOR INFLATABLE CRAFT WITH UVA FILTER – NON-GREASY
Revives and protects your dinghy in one operation.
Protegge il tessuto gommato
Previene l'invecchiamento e l'ingiallimento
✓ Disponibilità immediata su
Concentrated product used by professionals, revives and protects your dinghy in one operation.
The active formula with Polarlite®, the multi-purpose protective ingredient developed by the Mafra laboratories, revitalises, shines and protects the dinghy's surfaces.
The water-repellent effect also prevents dirt from adhering to the surface, simplifying the washing and laying up process.
Polarlite® protects the inflatable material, preventing yellowing and premature ageing of the dinghy.
The moisturizing and shining action of the active agents keep the dinghy material as soft and elastic as it was new.
SEALY is non-greasy and does not make the surface of the dinghy slippery.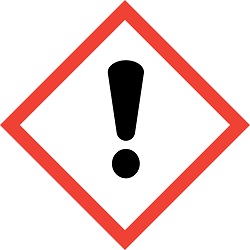 [wCod:P102][wCod:H319][wCod:P262][wCod:P305+P351+P338][wCod:P337+P313]