ACTIVE PICKING DETERGENT WITH POLARLITE® FOR INFLATABLE CRAFT
Concentrated professional product designed to fully clean your inflatable or tender
Easy to rinse
The balanced formula with Polarlite®
✓ Disponibilità immediata su
Concentrated professional product designed to fully clean your inflatable or tender.
Easy to rinse, SHELLY effortlessly removes even the toughest dirt such as black streaks, bird droppings, exhaust fumes and suntan lotion or cream.
The balanced formula with Polarlite®, the active ingredient for protection against UV rays designed in the Mafra laboratories, prevents fading from exposure to sunlight.
For very dirty surfaces or ingrained dirt, spray SHELLY onto the surface to be treated; leave for a few minutes and then wipe with a sponge.
Rinse with water.
For routine cleaning, dilute 1 part SHELLY in 10 parts water. Clean as indicated above.
CARRY OUT THE OPERATIONS IN THE SHADE OR LET THE SURFACES THAT ARE TO BE TREATED COOL DOWN BEFORE CLEANING.
PRODUCTS USED BY BOATING PROFESSIONALS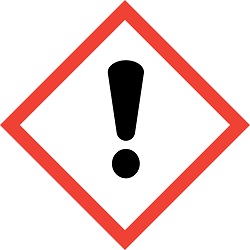 [wCod:P102][wCod:H319][wCod:P305+P351+P338]