RUST-REMOVER POLISH FOR ALUMINIUM AND ALLOYS
Renews and polishes steel and alloy parts of boats
Easily removes rust stains and impurities
✓ Disponibilità immediata su
Renews and polishes steel and alloy parts of boats, in this way freeing them from rust and reconditioning dull and chromium-plated parts.
Easily removes rust stains and impurities from rubberized textiles, gelcoats and skai without damaging them. 
 

Spray SQUIDY onto the surface to be treated and leave for a few minutes.
Wipe with a damp sponge.
Rinse with water.
In the case of rust, spray SQUIDY directly onto the rust.
Leave for few minutes.
Use a brush or slightly abrasive sponge.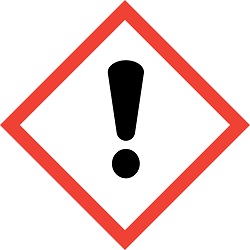 [wCod:H319][wCod:H315][wCod:P102][wCod:P305+P351+P338][wCod:P280][wCod:P305+P351+P338][wCod:P337+P313][wCod:P302+P352]