Tergy Artic -25°C – 1000ml
Winter window cleaner for windshield wiper bowls
Ready to use
Resistant to ice and frost
Anti-limescale effect
✓ Disponibilità immediata su
Tergy Artic -25 ° C 1000ml is a ready-to-use winter washer fluid for windshield wiper trays.
Resistant to ice and frost to ensure perfect visibility while driving.
Thanks to its exclusive formulation with anti-limescale effect, it prevents clogging and clogging of the nozzles.
• If used pure, it allows you to easily defrost the frozen windshield, avoiding the use of a scraper.
• Thoroughly cleanses without leaving streaks, even in the presence of heavy dirt such as snow mixed with salt and diesel truck fumes.
• Allows maximum smoothness of the brushes and does not damage the plastic parts.
• Thanks to the presence of innovative surfactants, it keeps the softness of the wiper blades unchanged.
Its special formula with anti-hopping effect guarantees maximum smoothness of the wiper blades on the windscreen and rear window, thus avoiding those annoying hops.
Releases a pleasant ice forest fragrance.
Dilute the product with water according to the desired operating temperature
Pour the solution into the windshield washer reservoir
Used pure Tergy Artic resists temperatures down to -25 ° C
Diluted 1: 1 up to -12 ° C, with dilution 1: 3 -6 ° C.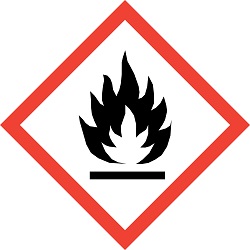 [wCod:H225][wCod:P102][wCod:P210][wCod:P305+P351+P338][wCod:P403+P235][wCod:P501]