EMULSIFYING CLEANER FOR BILGE AND ENGINE COMPARTMENT
Concentrated
Removes grease, oil and fuel that accumulate in the bilge pump compartment during navigation
It can be used with sea water
✓ Disponibilità immediata su
Concentrated, emulsifying cleaner for bilges and engine compartments.
TORPHY removes grease, oil and fuel that accumulate in the bilge pump compartment during navigation.
TORPHY is ective on greasy dirt and fuel stains thanks to its special emulsifying power but does not damage plastic and aluminium parts.
It can be used with sea water. Pleasant fragrance. 
 Dilute half a bottle of TORPHY in a pail of water (also seawater), pour it into the bilge and leave it act until the dirt has emulsifed.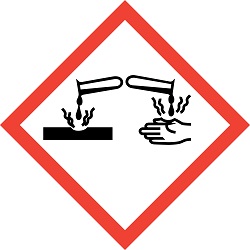 [wCod:H318][wCod:H315][wCod:P102][wCod:P280][wCod:P305+P351+P338][wCod:P302+P352]