HIGH PENETRATION WAX DETERGENT FOR TEAK
Concentrated professional product with vegetable surfactants
Is a "two-in-one" product"
✓ Disponibilità immediata su
Concentrated professional product with vegetable surfactants designed for the maintenance and regeneration of a craft's teak parts.
WOODY is a "two-in-one" product".
Used undiluted it has extraordinary cleaning power: the formula with natural surfactants and high penetrating power cleans the wood lifting and dissolving the dirt, removing black marks, impurities and all traces of algae and restoring the material to its original condition without needing to laminate or sandpaper the surface.
Diluted with water in the ratio from 1:10 to 1: 30, it is suitable for periodic cleaning of wood under normal conditions.
the waterproofing wax contained in the formula seals the open grains maintains the wood bringing out its original beautiful condition.
It also works with sea water.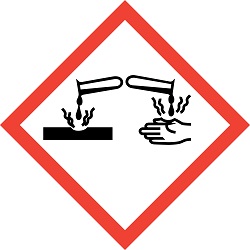 [wCod:H318][wCod:H315][wCod:P102][wCod:P264][wCod:P280][wCod:P305+P351+P338][wCod:P310][wCod:P321][wCod:P332+P313]